February 17th is Random Acts of Kindness Day. We know, enough with the ridiculous National days already (we're talking to you, National Umbrella Day), but this is a good one.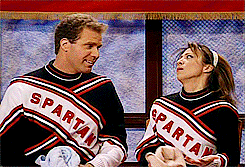 Giving unexpectedly to customers without expecting anything in return is called "generosity marketing," and it adds a special dimension to any marketing program. One of our core beliefs is humans first, marketing second. Finding ways to say thank you to your fans and customers is an excellent way to show them you care about them and that you're not just chasing the profits.
Some unexpected benefits of paying it forward:
Increases customer loyalty. People know when they're being sold to. It's always nice when a brand does something for you without looking for something in return.
Increases your brand awareness. Your customers will spread the word and word of mouth marketing is huge. Peer influence trumps everything else when it comes to buyers making a purchase. A little generosity goes a long way.
It gives everyone the warm fuzzies. This world can be a cold place, why not spread a little warmth?
Your brand doesn't have to spend big dollars to pay it forward. Here are some fun and simple ways to show your customers that you care about them, their communities, and the world around us.
Volunteer. Volunteer at local shelters, schools, or even volunteer assisting small business by sharing your expertise.
Donate. Donate time, money, supplies…anything to those who could use it. Think outside of the box, too. Ask your employees to donate blood or sign up to be an organ donor.
Make A Donation To A Respected Charity. Make a donation in the name of all of your customers to a country-wide charity.
Share Pay It Forward Ideas With Your Customers. This article shares 60 Selfless Ways to Pay It Forward – pick your favorite ideas and share them with your customers!
Send Your Clients a Virtual High Five. We love the idea of The Fireworks Box, a subscription box service for female entrepreneurs that encourages them to build a lifestyle of soul and success. Sounds right up our alley!
We love the idea of paying it forward, and try to do so often and not just on a designated day of the year. How does your business pay it forward on a regular basis?
written by Natalie Hoage, Brand Manager for Wylie & Co.
Save